Sacred Groves is a platform dedicated to protecting our natural habitats. Get involved, be inspired and make a difference.
Why do we care?
Soccer pitches of trees lost since you landed on the website
Source: Global Forest Watch
Updated On: April, 2022
40%
Of assessed plant species are under threat of extinction
Source: IUCN Red List
Updated On: August, 2022
5.79 %
World cities with moderately unhealthy Air Quality Index
Source: AQICN
Updated On: 06 Nov, 2023
419.04 PPM
CO2 concentration levels >420, highest in atleast 4 million years
Source: ESRL-NOAA
Updated On: 29 Oct, 2023
1.11°C ± 0.13
Rise in global mean temperature in 2021 over the baseline temperature of 1850-1900
Source: WMO
Updated On: May, 2022

Sacred Groves needs your support to protect our natural habitats
No matter where you are from, how much or little you wish to contribute, you can improve our planet's health and you can start now. Sign up and become a Guardian today!
Protecting natural habitats is easy with our new App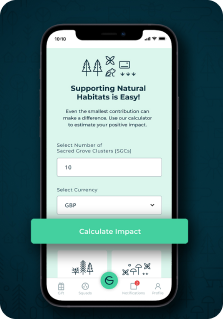 Protecting habitats made easy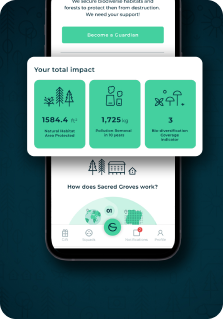 Keep track of your positive impact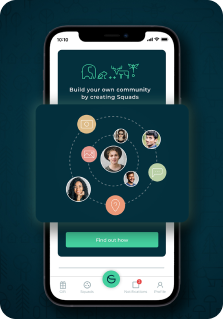 Our gifts are perfect for any occasion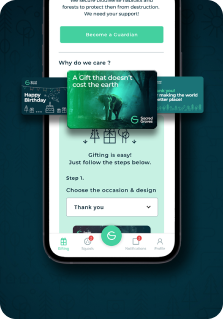 Join our community of Guardians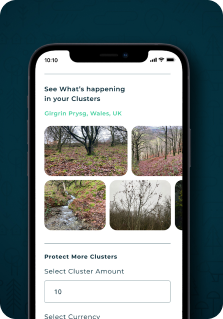 See exactly where you're making impact